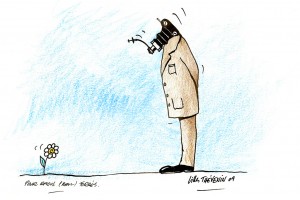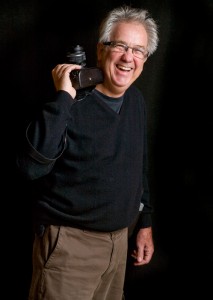 Biography…..Raúl nació en la isla de Puerto Rico (USA/Caribes). Con un diploma de la Universidad de Puerto Rico en el bolsillo, se fue a vivir a «Greenwich Village» en Nueva York. Tres años más tarde se instala en Europa. Para alimentar sus dos pasiones: la foto y la música (barroca), se gana la vida como ejecutivo en sociedades internacionales. Trabaja y vive en diversos países: España, Inglaterra, Portugal, Alemania, Senegal, Holanda, Argentina, Suecia, Madagascar y ahora entre Francia y Portugal. Hoy día, comparte su tiempo entre la enseñanza superior en universidades (Lyon2, INSEEC) y la fotografía. Además de las exposiciones, trabaja con un fotógrafo francés (www.jpgimenez.fr/): bodas, la moda, retratos, etc. Viajero infatigable, fotografía incansablemente con sus Pentax.
Raul was born on the island of Puerto Rico (USA / Caribbean). As soon as he finished his B.B.A. from the University of Puerto Rico, he went to live in "Greenwich Village" in New York. Three years later settled in Europe. To feed his two passions: photography and music (Baroque), he makes a living as an executive in international companies. Works and lives in different countries: Spain, England, Portugal, Germany, Senegal, Netherlands, Argentina, Sweden, Madagascar and now between France and Portugal. Today, shares his time between higher education in universities (Lyon2, INSEEC) and photography. In addition to exhibits, works with a French photographer (www.jpgimenez.fr/): weddings, fashion, portraits, etc.. A tireless traveler, he photographs tirelessly with his Pentax.
PHOTOSHOWS:
– Austin, Texas (EUA), with Robin Torres Gouzerh, photograph and poetess Sedef Akkor– October-November 2008;
– Mercurey, France, with three painters: Josy Richeux, Danièle Bonniol-Ferrus and Giles Thevenin- March2009;
– Lyon, France, Instituto Cervantes – June-July 2009, solo show, collection  "Miradas y otras Maravillas del Mundo";
– Limonest, France – January-February 2010, the first exhibition of a series called"Carte Blanche"sponsored by the Municipality of Limonest;
– Canary Islands, Spain – 2010-2012 part of a group of nine photographers from the program SEPTENIO
  Municipality of Tenerife. The exhibition "Islas de Luz" was opened in April in Tenerife and has since
   been displayed in several places: the Canary Islands, Ponta Delgada (Azores, Portugal), Palermo (Italy),
   Casablanca (Morocco) …currently at the Real Club Victoria in Gran Canaria (until 08/2013);
– Lisbon, Portugal, March-April 2011- project to photograph children commissioned by the Agrupamento deEscolas dos Olivais;
– Lyon, France-January-February 2012 solo show, collection "CUBA";
– Lisbon, Portugal, June 2012– solo show, collection "CUBA" – Instituto Cervantes de Lisboa;
– Lisbon, Portugal, August 2012– solo show, collection "CUBA" – Fábrica do Braço de Prata.
(Souvenirs of these events and others, can be seen in the category "Photoshows")
The purpose of this web site is share experiences through photographs. I have selected a few of my travel photos hoping you will enjoy and live with me some of my special moments. I intend to include thousands of photographs but the site designed by my nephew (Ramoncito : http: www.rahwebdesign.com) allows you to choose any album you prefer to explore. Any comment, criticism or comments will be deeply appreciated. Visit the site often since there will be regular updates! Looking forward to hear from you…
All photos are for sale; contact me for more information : raul@raultorresrobles.com